What's New in TurboStats 12.2
WORKS WITH ALL YOUR EXISTING TURBOSTATS DATA
See what you missed in versions 11 & 10.1
Lifetime upgrades starting at $30
NEW

Intersquad Scrimmages

NEW

Player Stats by Period

NEW

Season Stats by Play Type

NEW

Fast Game Start up

NEW

Multi-Team Downloads from cloud drive
NEW 12

Live Webcasting, Streaming & Scouting
Watch stats & game video in real time from any device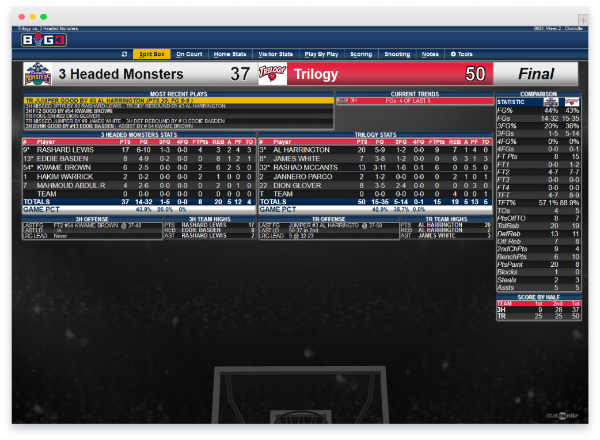 Integrates with your YouTube streaming channel (optional)
Click on any play-by-play event to see tagged video instantly
Great for coaches, fans & the media
Advertising available for fundraising
*Requires TurboDrive Media License
NEW 12

10 Different Scoring Modes
Score how you want
From just entering made and missed baskets, to tracking play efficiencies, we have made scoring a live game easier than ever before with 10 different scoring modes that any level scorekeeper can use.

Scores Only (no shot charting)
Scores & Photos
Shot Charting & Stats
Advanced Scoring
Expert Scoring
What's New in TurboStats 11
NEW 11

Edit Event
Go back at any time and easily edit or insert any event. Change the player, event type, play type, shot type and more!
NEW 11

CREATE YOUR OWN TEAM SITE
Viewable on any device.
Create a dashboard where coaches, players or fans can stay up to date with the latest news, schedule, team stats and leaders. Easily embed Twitter and Facebook feeds.
Home
Post your team roster with player photos.
Roster
Upload your schedule, post game scores, and video links.
Schedule
Press the play icon to watch game videos from your free YouTube site.
Videos
Update team stat totals for each game and sort by any category.
Scores
Custom player stat page with optional password protection.
Statistics
Professional game box scores with one click.
Box Scores
NEW 11

Live Broadcasting with Statbroadcast
Go live and get live stats with StatBroadcast, our new live stats partnering company. Serving more than 275 universities, 30 conferences, every FBS bowl game including the College Football playoff, and NCAA championships. Or use our TurboStats boxscores that are included free with your stat software.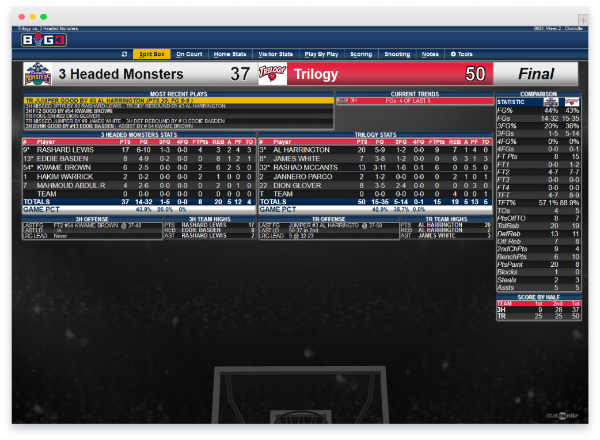 View your team's box scores, team stats, players stats, and play-by-play during or after the game.
View Sample Webpage
Plus Additional Features
NEW 11 Professional style box scores and play-by-play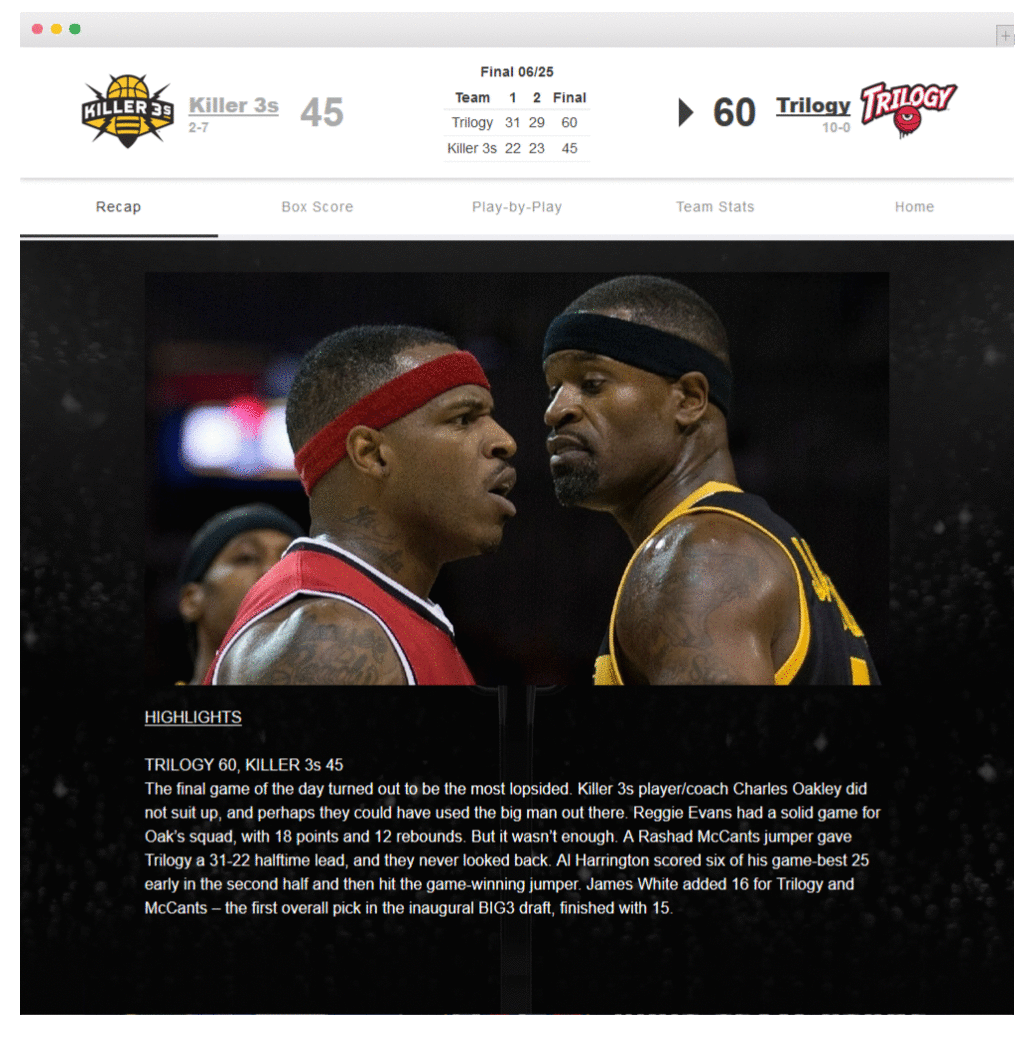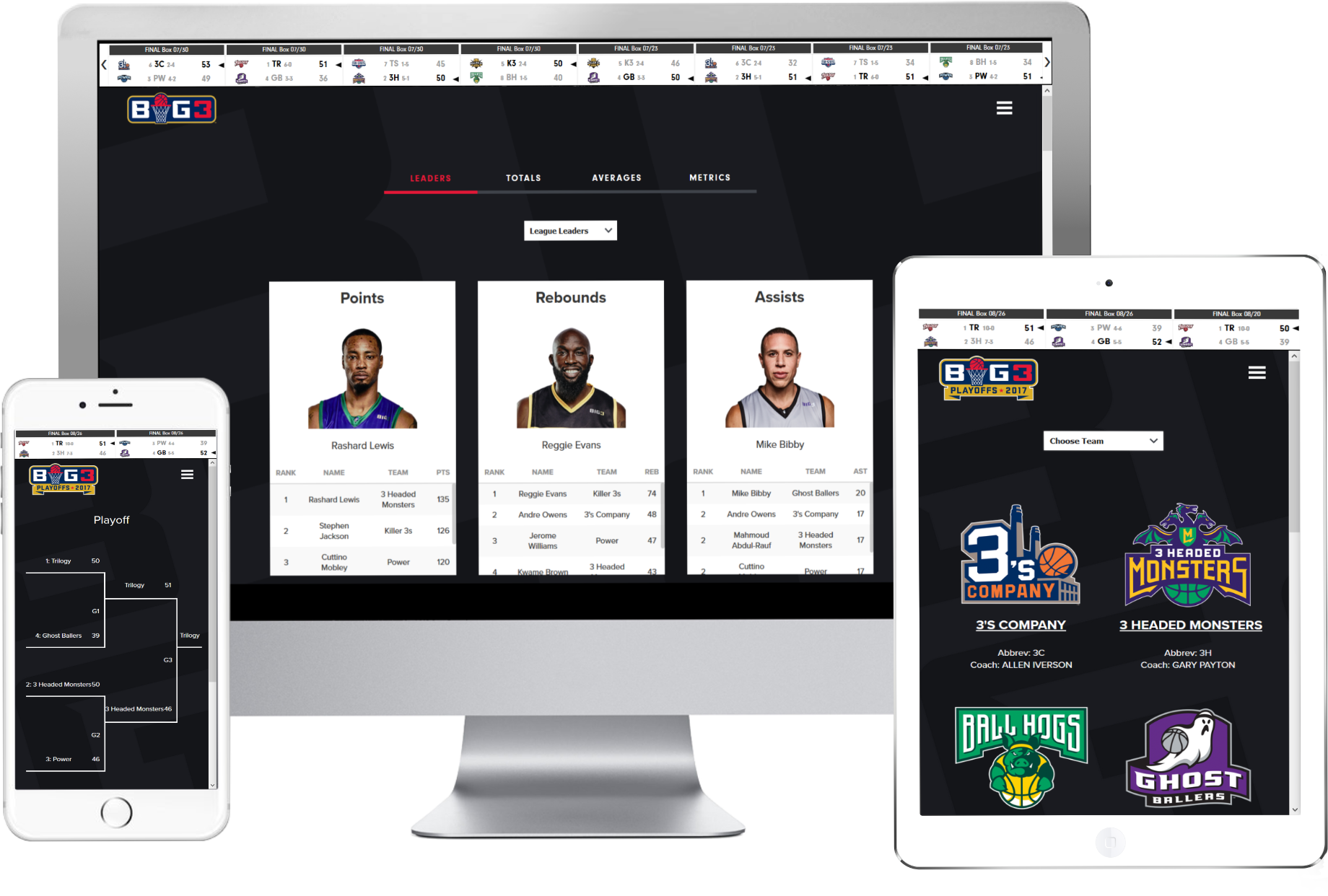 NEW 11 Integrates with TurboStats League Management Software
Find out more